Destigmatize Mental Health within the AAPI Community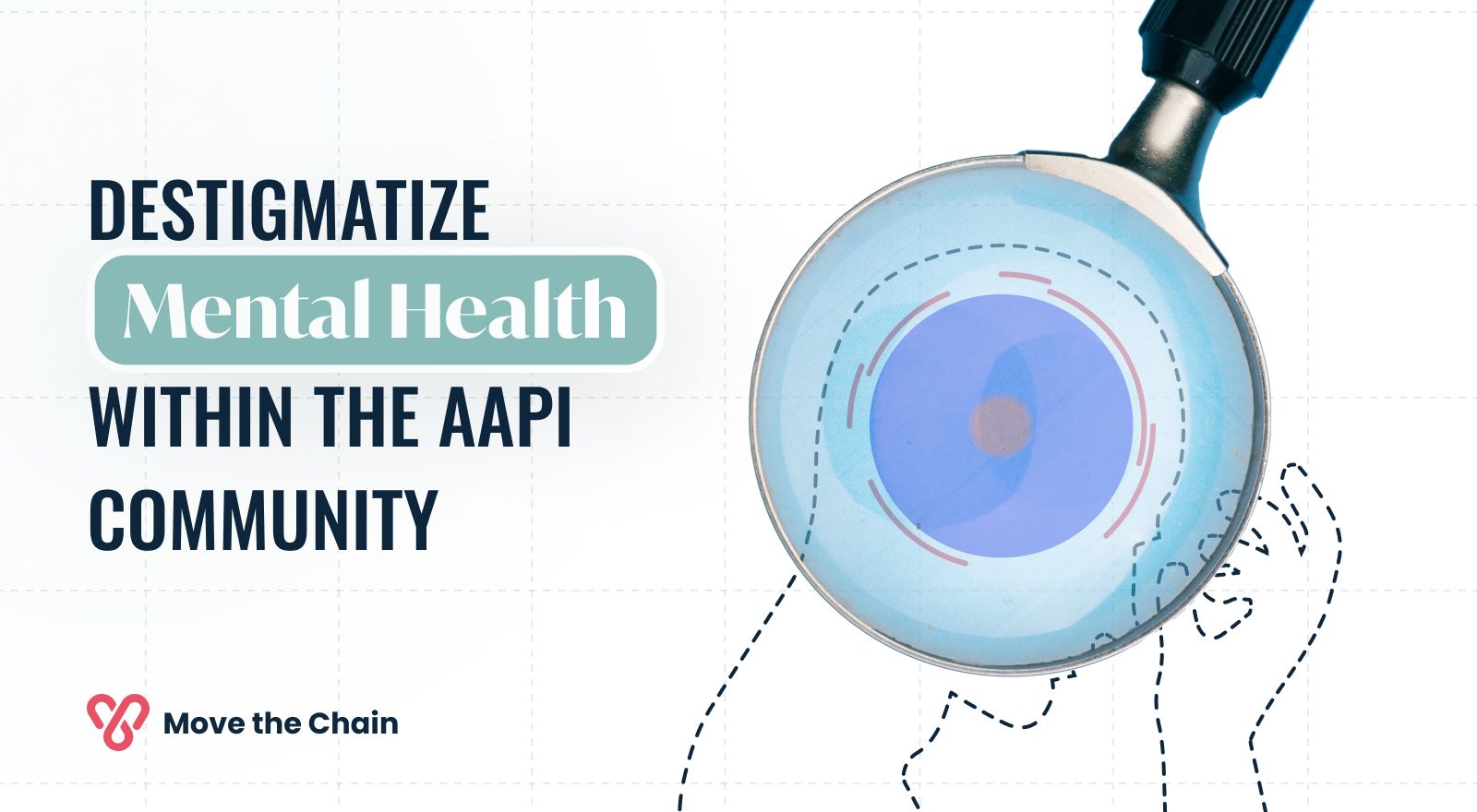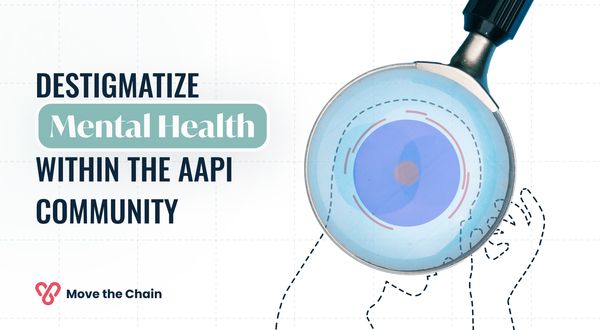 Mental health has become central to an increasing number of companies, influencers, and nonprofits, as their own experience with mental issues carved a path for a better future.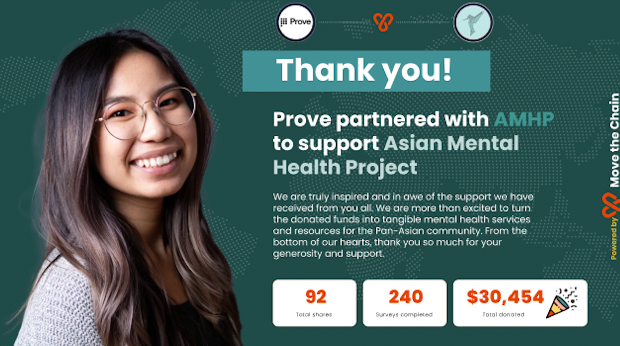 The month of May recognizes Asian American and Pacific Islander Heritage Month. Leveraging the Move the Chain platform, Prove, an authentication company, sponsored Asian Mental Health Project (AMHP), which aims to educate and empower those in Asian communities actively seeking mental healthcare.
The sponsorship took form in a fundraiser, where participants were asked to answer a short HR-based survey, in exchange for a $5 donation to AMHP with a match for any donations made. Together, these organizations partnered with some industry leaders in healthcare to promote mental health in AAPI communities.
Companies are joining to support the cause

With this sponsorship, Prove was able to donate a $5 donation on your behalf, be entered into a job pool, and match any donations made. To spread awareness and gain more support, Prove reached out to Clove - a sneaker company that recognizes the importance of caring and providing for others by offering sneakers designed for healthcare workers.

The success of Clove has moved the brand to imply their morals into an innovative program called The Clove Collective which focuses on healthcare workers from diverse backgrounds using their social platforms to incite change for not only themselves, but also others alike in the healthcare community. Through this program, Clove designs sneakers personally for each of their healthcare influencers, and when a pair is sold, a portion of the proceeds goes to a nonprofit that aligns with the cause supported by healthcare influencers.
How Can Influencers Promote Mental Health Awareness

Meet Clara Jones, aka Nurse Clara, a Clove influencer who has a deep- rooted passion for Asian mental health awareness. With Clara's involvement as an influencer, she was able to draw positive attention to the topic of Asian mental health, but why?
Mental health in the Asian community is almost unheard of, in fact, there is no direct translation of the words, "mental health," in Mandarin. Growing up part of the Asian community, Clara's own mental health issues were often overlooked or never taken seriously, however, now as an adult; Clara strives to create safe spaces for discussions on mental health, as "there is nothing more important than coming to terms with how you're feeling," says Clara in Katie Duke's podcast Bad Decisions: Mental Health Matters.
Support for eradicating the mental health stigma

The topic of Asian mental health is equally important to Yuka Yoneda, the Senior Director of Marketing at Prove who believes, "Asian Americans need to know that there shouldn't be any stigma associated with being sad, overwhelmed, or scared and that help is available if we need it." In the Asian community, the conversation surrounding mental health is, "strangely never even thought about - at least not consciously- until recent tragic events forced many people of Asian descent to really examine the silent stress that's been lurking in the backgrounds of our lives," says Yuka.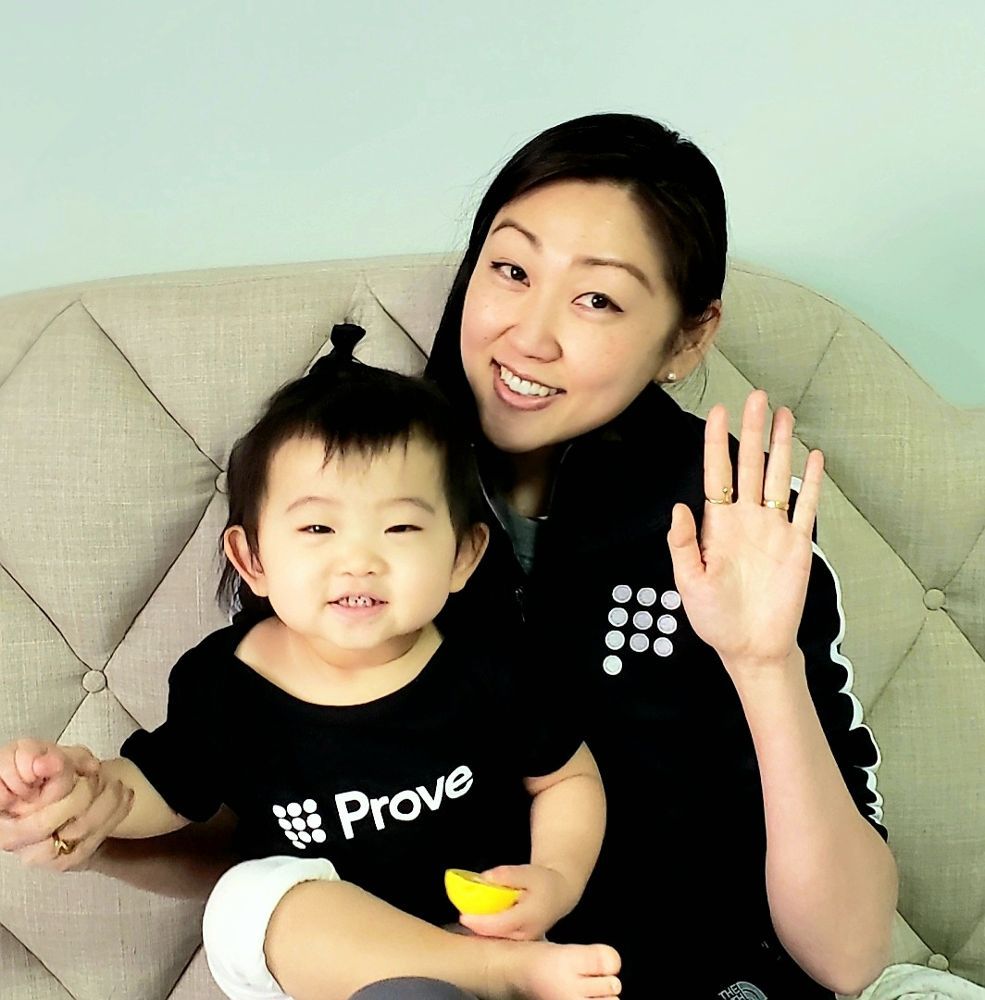 She mentioned it is important for Prove to make a difference in areas that matter. The employees at Prove have also voiced their support for eradicating the stigma associated with mental health in the Asian community.
The conversation of mental health, the resources to aid those suffering from mental health issues, and the reality of being accepted in the Asian community are common. The stigma was omnipresent in Nurse Clara's adolescent years as well, and even before her introduction to the Asian Mental Health Project. Since partnering with the nonprofit, Clara has educated those in the Asian community of the importance of maintaining good mental health, and donated $10,000 to the organization which was matched by yet another $10,000 by Prove. Ultimately, over $30,000 was raised and a platform was created to raise continuing awareness for AAPI Mental Health and to provide funding for therapy sessions to those in need - making Clara, Clove and Prove true Move the Chain heroes.