Hurricane Ian Relief: How SitusAMC is making an impact by partnering with Team Rubicon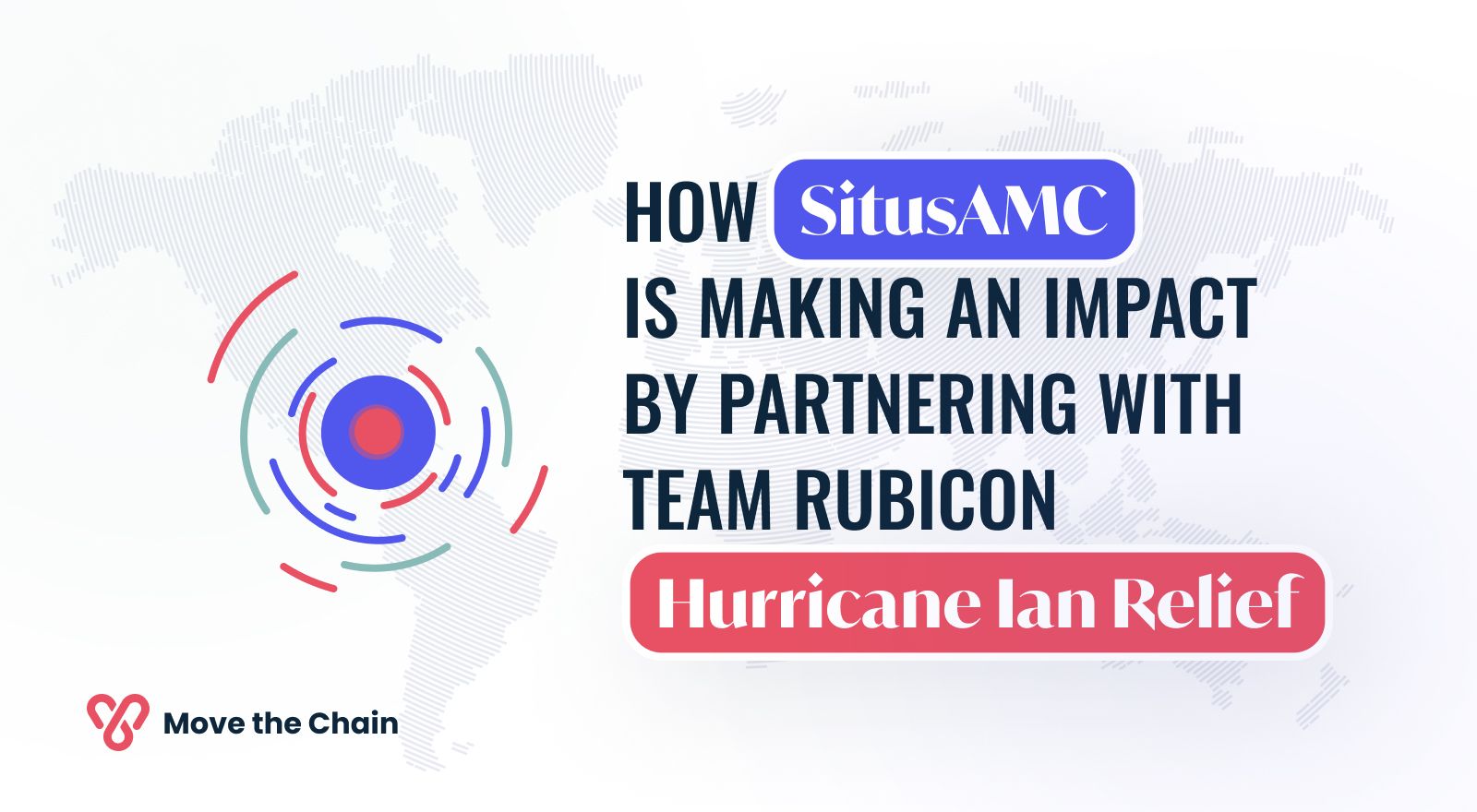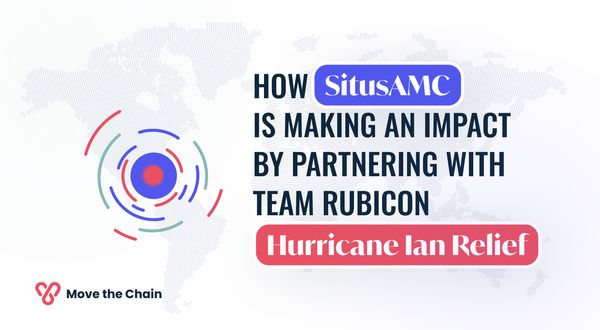 Hurricane Ian was one of the strongest hurricanes to make landfall on the west coast of the Florida peninsula, on September 28, 2022. It will be remembered as one of the most consequential in recent U.S. history, leaving scores of homes and businesses obliterated in addition to a still-rising number of deaths.
Ian is estimated to have caused more than $60 billion in private insured losses just in Florida, making it the second-largest disaster loss event on record, according to the industry trade group Insurance Information Institute.
Team Rubicon, a veteran-led humanitarian organization that serves global communities before, during, and after disasters and crises, is responding with hundreds of Grey shirts, across five Florida counties, mucking out homes, performing chainsaw operations, clearing debris, and tarping roofs.
As of October 5, Team Rubicon had conducted 37 route clearance events, moved 6,680 cubic yards of debris, and removed 131 obstructions across the state -- and this is just the beginning. The organization hopes to deploy more than 300 volunteers to Florida to assist with Hurricane Ian disaster relief over the next month.
SitusAMC x Team Rubicon
With several employees impacted by the storm, SitusAMC wanted to do its part and help out. Leveraging Move the Chain, the "CSR as-a-service platform", SitusAMC is partnering with Team Rubicon by giving its employees the opportunity to donate both their time and money to support the cause.
First, SitusAMC is launching a co-branded fundraiser with Team Rubicon and will be matching up to $15,000 in donations made through the fundraiser until November 16, 2022.
Additionally, in early November, SitusAMC's employees will serve as corporate volunteers by joining Team Rubicon in its rebuild efforts for local families affected by Hurricane Ian.
Please join SitusAMC in being part of the solution and participate in the fundraiser!