Hunger and food scarcity are on the rise in NYC. SitusAMC is supporting Food1st to make an impact.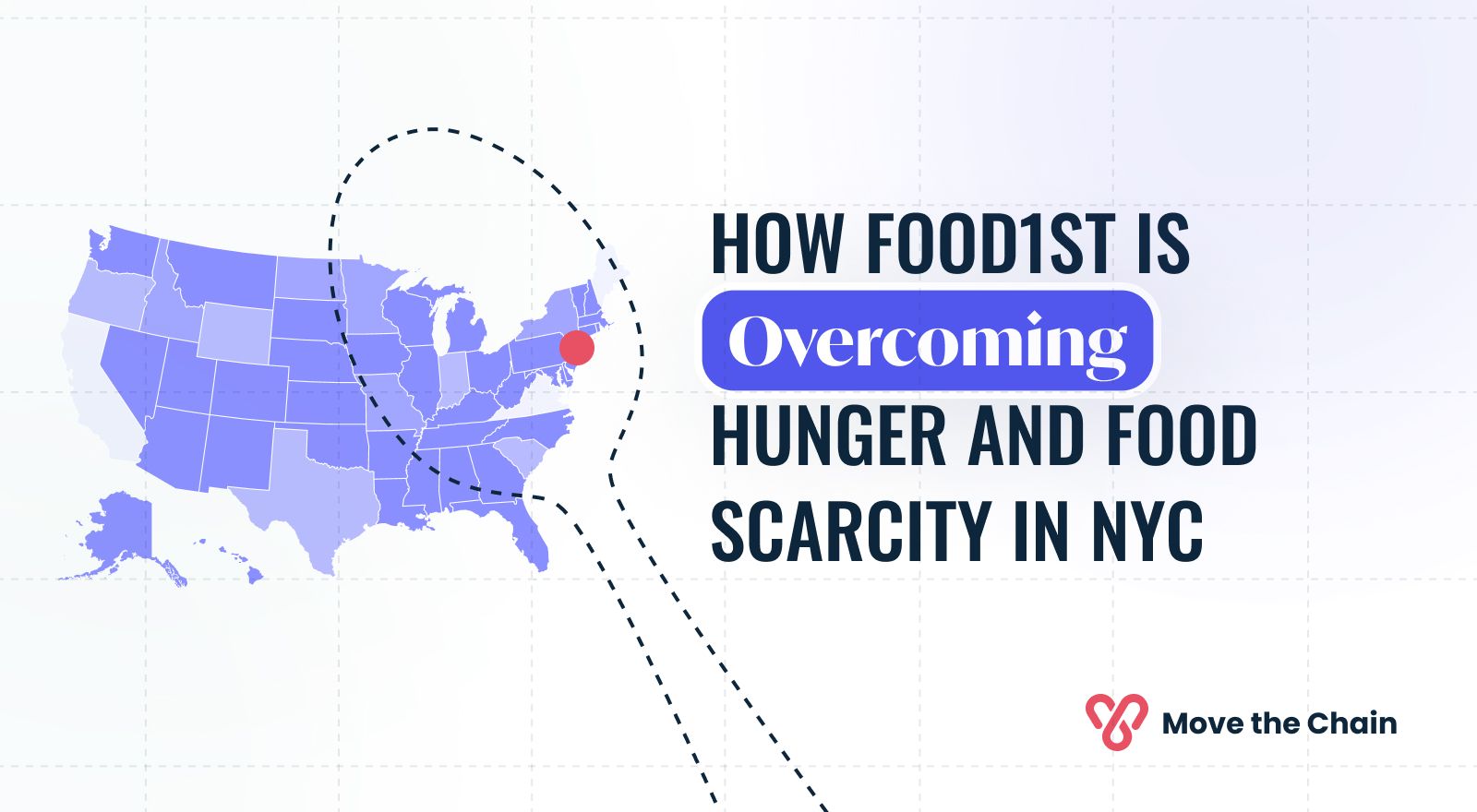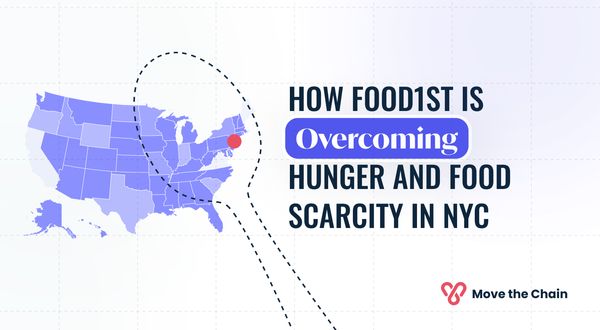 In New York City, over 30% of our trash is made up of food waste. At the same time, New Yorkers are facing food insecurity. Every day, food sits in landfills while our neighbors go hungry. Hunger doesn't affect everyone equally in New York City. Low-income communities are especially affected by the crisis. People of color who have suffered from decades of inequality and systemic failure also bear the brunt of the food crisis.

New York City observed a 69% increase in food pantries and soup kitchens in 2022 compared to 2019. The hunger crisis heightened due to the rising costs of food, gas, and rent in our city, as a result of the pandemic. There are nearly 1.5 million New Yorkers suffering from food insecurity right now, which includes 1 in 4 children. This is an increase of about 36% when compared to the pre-pandemic situation.

How Food1st is making a difference in NYC
Food pantries throughout New York City have declared a state of emergency. The city wide demand for food assistance has more than doubled since the beginning of the pandemic. There is a shortage of meals for both first responders and vulnerable communities. At the same time, New York City restaurants are facing great operational difficulties that are threatening the livelihoods of thousands of New Yorkers. Food1st is a part of the solution.

Food1st was born in April 2020, at the onset of the pandemic, to help combat hunger and feed frontline workers. SL Green, in partnership with renowned Chef Daniel Boulud, created this local nonprofit with the goal of delivering free, delicious and quality meals to communities affected by food insecurity in New York City. The nonprofit is helping by partnering with restaurants across New York City in a way that will revitalize the city's food and beverage industry. In collaboration with organizations like Citymeals on Wheels and Queens Feeds, the program counts 40 restaurant partners, and has delivered to over 300 unique locations across the city.

Chef Daniel Boulud is proud to be part of the solution: "The program has been a very humbling and rewarding journey. Together, we have given over 500,000 meals, 40% of which have been given to Citymeals on Wheels to deliver to homebound elderly New Yorkers."
Thanks to Chef Boulud, who opened his downtown kitchen for the initiative, thousands of meals have been delivered every day to people in need. To date, Food1st has successfully served 875,000 meals.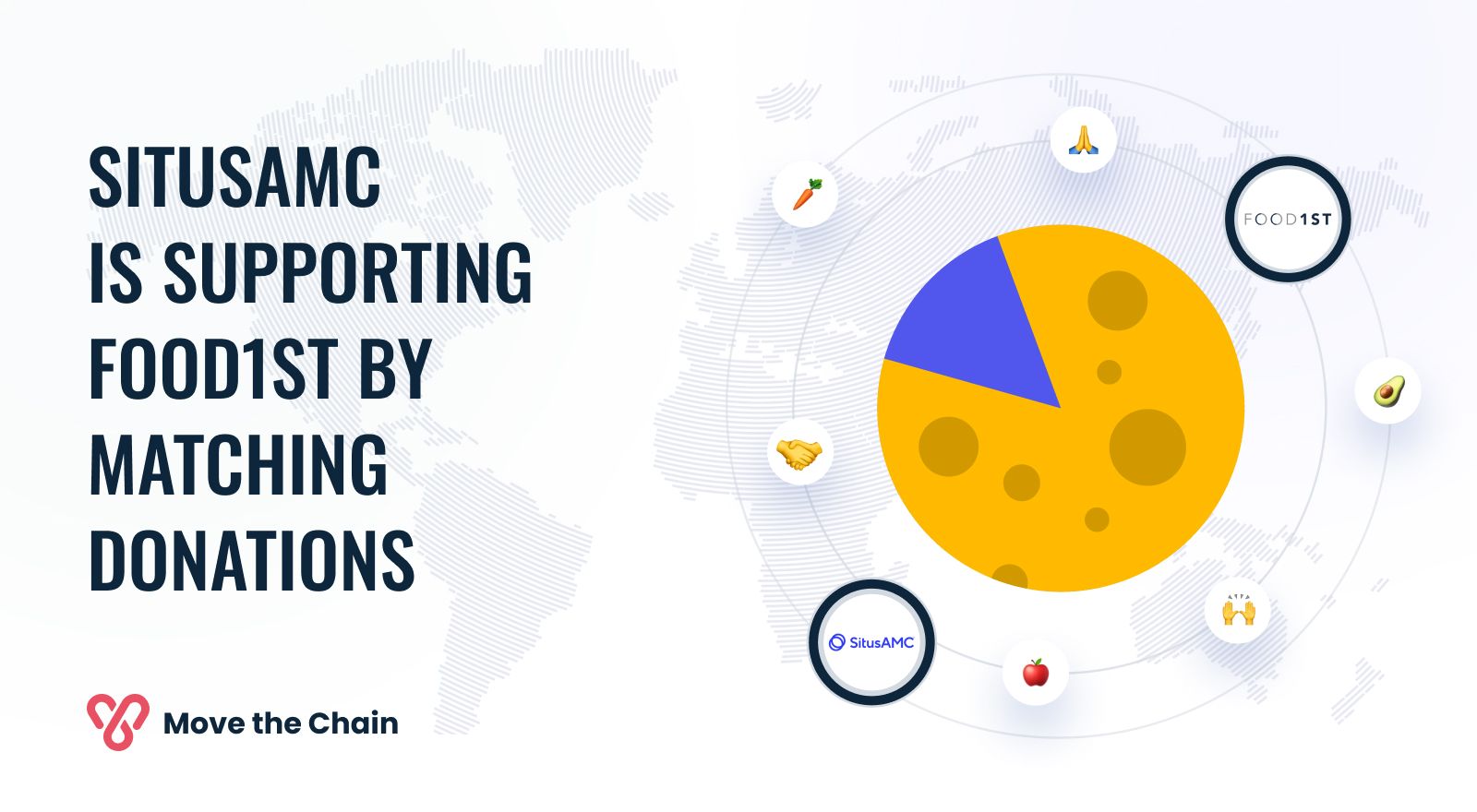 SitusAMC will match your donations during the holidays
We are proud to announce that SitusAMC, the leading provider of innovative, trusted solutions supporting the entire lifecycle of real estate finance, will be sponsoring Food1st during the holidays by launching a fundraiser on the Move the Chain platform. Through this fundraiser, SitusAMC hopes to raise $20,000 by the end of December.

If this cause matters to you, and you want to make a difference on Giving Tuesday or during the holidays, here is a great opportunity. SitusAMC has agreed to lend a helping hand: all donations made will be matched up to $10,000.
You can also support the cause by simply sharing the fundraiser with family and friends, and on social media. Thank you for making a difference!